What Makes us the Best Online Plant Store?
30-Day Live Plant Guarantee

Grown in the USA

We partner with local growers in California and Florida to provide the highest quality house plants!

Sustainable Shipping

We use recyclable materials in our shipping process! Carbon due to shipping is offset through our partnership with Shopify Planet.
Over 200 5 Star Reviews!
We love our customers as much as they love our plants!
With over 200 5 star reviews we must be doing something right!
Plant of The Month
Featured in our Instagram giveaway!
The Syngonium Albo Varigata is a striking plant that is easy to care for!
Add one to your collection today!
Syngonium 'Albo Variegata'
Regular price

$47.50

Sale price

$40.00
Botanical Name: Syngonium podophyllum albo-variegatum

Common Names: Arrowhead Plant, Arrowhead Ivy

Description: Syngonium podophyllum albo-variegatum is a striking cultivar in the tropical Araceae family of 30 to 40 climbing plants, commonly called arrowhead vines. It's distinguished by and coveted for its vibrant white and green foliage and unique arrowhead shape. This variegated syngonium puts on its best performance when kept in bright, indirect light and in slightly acidic, well-draining soil with even temperatures between 60 and 80 degrees F. 
Share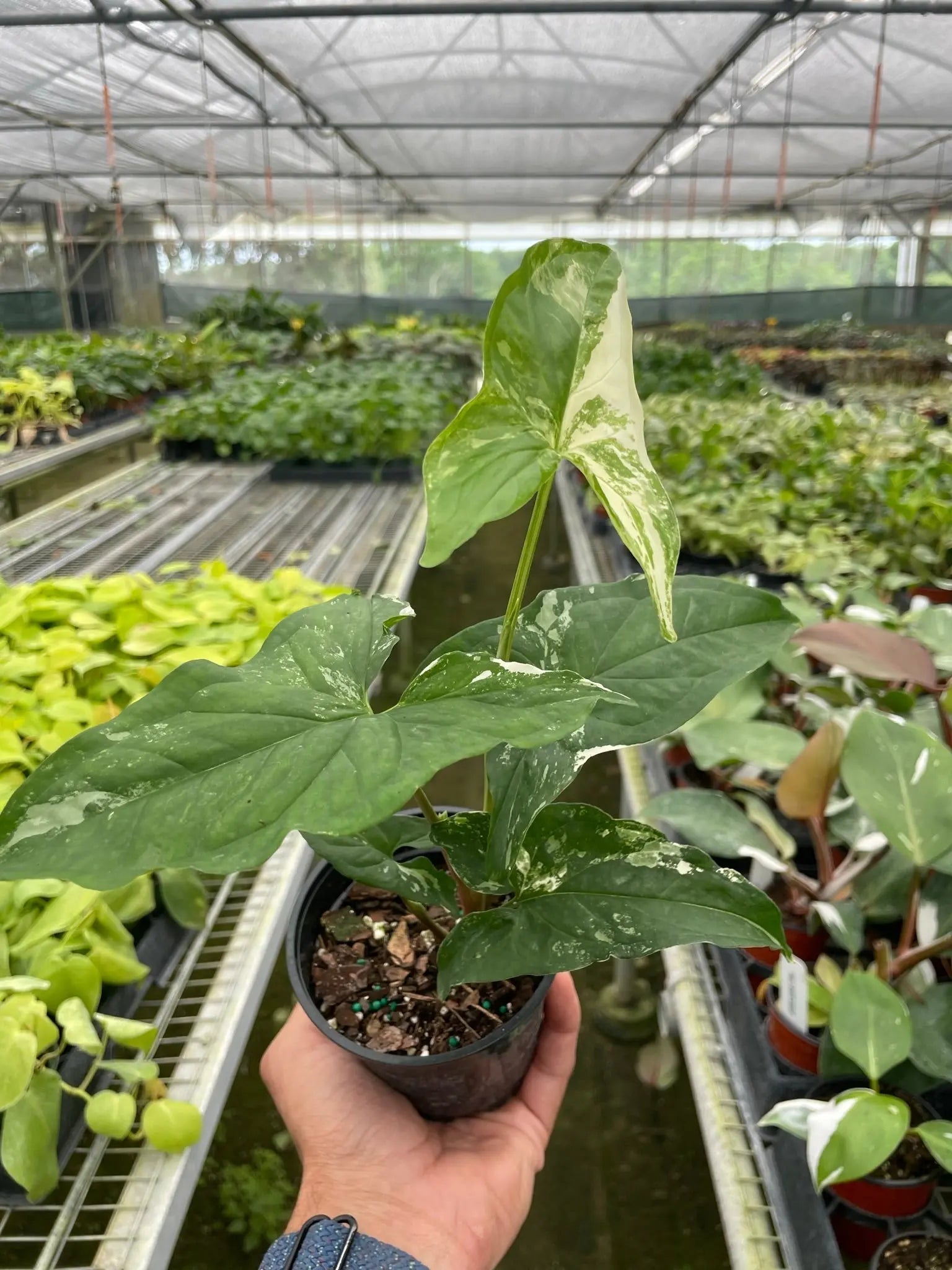 Easy Care Favorites
Quick view

Pothos 'Neon'

Regular price

From $13.00

Regular price

$16.00

Sale price

From $13.00
Quick view

Snake Plant 'Zeylanica'

Regular price

From $24.00

Regular price

$33.25

Sale price

From $24.00
Quick view

Monstera Swiss Cheese

Regular price

From $19.00

Regular price

$28.50

Sale price

From $19.00
Quick view

Snake Plant 'Laurentii'

Regular price

From $11.00

Regular price

$19.00

Sale price

From $11.00
Quick view

Dieffenbachia 'Camouflage'

Regular price

From $21.00

Regular price

$28.50

Sale price

From $21.00